Turkeys already getting you down?

When you're a childless woman, the bombardment of family-focused activities during the holiday season can be enough to make you want to hibernate until January. Lisa Manterfield and Kathleen Guthrie Woods know exactly how that feels, and they have written something that can help.

"Holiday Companion" is a compilation of humorous, healing, and thought-provoking posts drawn from the archives of Life Without Baby, the international online community for women who are childfree by choice, chance, or circumstance. By sharing their own experiences, survival tips, and insights from their readers, Manterfield and Woods offer encouragement and compassion to help you get through the holidays and get closer to making peace with being childfree.

Ebook available on Amazon for $2.99.
Writer, editor…problem-solver!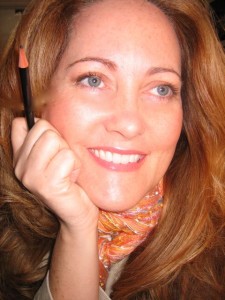 One of my favorite jobs started out as a few ideas scribbled on a paper napkin. The client had been mulling over it for years until her designer told her "Call Kathleen." Three months later, she had a fully rendered training manual that enabled her to take her business to the next level.
Helping people succeed in business and in life is what makes my work so rewarding. I love joining a dynamic team for brainstorming, strategizing, and fine-tuning. I love facing down a challenge, teasing out the details, and communicating in my client's voice. I love knowing that a client got exactly what she wanted—especially if she started out not knowing what that was. I celebrate my clients' wins, and over the years, I have been fortunate to call many of my clients friends.
I've been told I have the perfect balance between right and left brain: I'm creative and I understand business. That's why you can count on my meeting (if not beating) your deadlines, working within your budget, and delivering effective copy.
But don't take my word for it. Read what some of my clients and colleagues have to say about working with me or contact me for additional samples, references, and/or testimonials.
Now, how can I help you?
Website Content
Blog Posts
Feature Articles
Newsletters
Press Releases
Presentations
Print and Online Ads
Packaging
Marketing Materials